D does Real Life LOL Surprise
Ever since D discovered LOL Surprise dolls, she's been a little bit obsessed with them.
I have to admit I quite like them myself. Often I begrudge spending out a good few quid on random plastic tat, ripped open in seconds and then forgotten about minutes later. LOL Surprise dolls provide so much more fun, and the kids love playing with them in the bath and swapping their accessories – longevity, it's a good thing!
Becoming a Real Life LOL Surprise Doll
Anyway, this week we took things a step further and rather than unwrapping a new doll – although we did do that too – we decided to get D all dressed up as her favourite LOL Surprise doll.
At which point I sat back and panicked, because some of them have trickier costumes than others…
This is the full line up she had to choose from:
And this is how she ended up:
Or, spot the difference… (thanks to Ruth for the picture, D is still hoping to unwrap Center Stage one day soon so we don't have our own to compare…)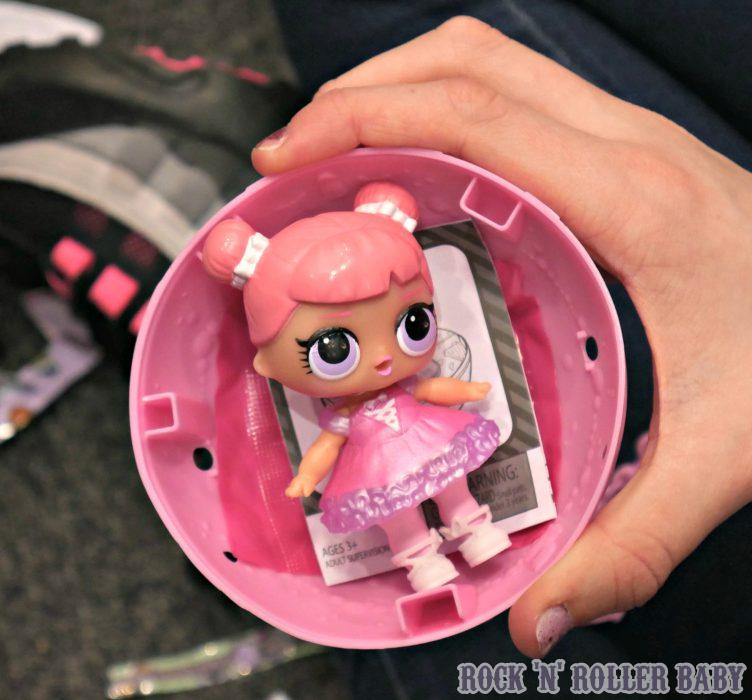 Assuming we got things right, hopefully it's obvious that she picked from the Dance Club line up, an entirely predictable choice since D goes to 'Dance Club' herself and absolutely loves it 🙂
And as anyone who knows D will confirm, there really isn't any better choice she could have made than emulating Center Stage. Because she definitely does like to be the centre of attention!
Luckily, ballet style shoes are the in thing at the moment, so D was able to wear her light pink ballet tights and silver ballet pumps from Next. On top of that, she wore her pink dress with frill detail to the top – also from Next – and her little sister's tutu from Marks and Spencer, which complemented her outfit perfectly.
I then crossed over some white satin ribbon to give her a bodice effect.
Next up was her hair, which we gave a bit of pink toning to using some hair chalk, before tying it up into two small buns just like Center Stage has. To top that off, we added my tiara from Accessorise… and then finally, D grabbed her current favourite cup (just like the kind her LOL Surprise Dolls have) before heading out to strike a pose.
Which one would you choose?